Types and Benefits of Power Banks
A power bank is a portable charger that provides power to your mobile devices when you're on the go. These devices are essentially batteries with charging ports that can be used to recharge your phone, tablet, or other mobile device when you're away from an outlet. Power banks come in a variety of shapes and sizes, ranging from small, pocket-sized models to larger, more powerful models that can charge multiple devices simultaneously.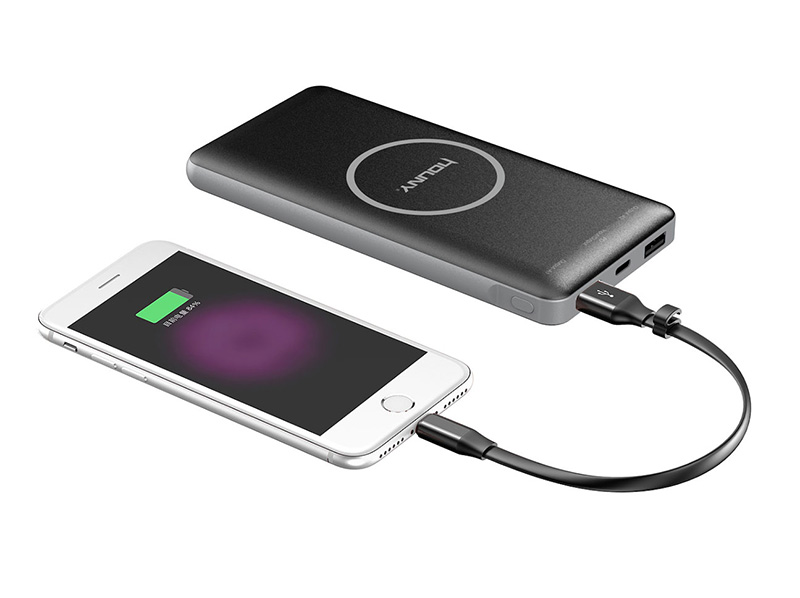 Power Bank F10000 wireless charger 18W PD
How Does a Power Bank Work?
A power bank works by storing electrical energy in a rechargeable battery that can be used to charge other devices. The battery inside the power bank is charged using a power source, such as a wall outlet or a USB port on a computer. Once the battery is charged, it can be used to charge other devices. To charge a device using a power bank, you simply connect the device to the power bank using a charging cable.
Types of Power Banks
There are several different types of power banks available on the market today, each with its own set of features and capabilities. Here are some of the most common types of power banks:

Universal Power Banks - These are the most common type of power bank and can be used with any device that can be charged using a USB cable.

Solar Power Banks - These power banks have solar panels built-in, which allows them to be charged using the sun's energy.

Wireless Power Banks - These power banks use wireless charging technology to charge your devices, eliminating the need for cables.

High-Capacity Power Banks - These power banks have larger batteries and can provide multiple charges to your devices before needing to be recharged.
Benefits of Using a Power Bank
There are several benefits to using a power bank. Here are just a few:

Portability - Power banks are portable, making them ideal for use when you're on the go.

Convenience - With a power bank, you can charge your devices anywhere, anytime, without having to search for an outlet.

Multiple Charges - Depending on the capacity of the power bank, you can recharge your device several times before needing to recharge the power bank.

Peace of Mind - With a power bank, you never have to worry about running out of battery life on your mobile devices.
Conclusion
Power banks are an essential accessory for anyone who relies heavily on their mobile devices. They provide a convenient, portable way to keep your devices charged when you're on the go. With so many different types and models of power banks available, there's sure to be one that's perfect for your needs. Whether you're a frequent traveler, a busy professional, or just someone who wants to stay connected, a power bank is a must-have accessory.
If you want to know more information about power banks, please contact us. We will provide professional answers.